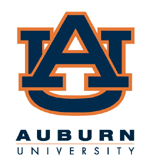 (This mark is the property of Auburn University;
this site is not associated with AU.)

Destiny is not a matter of chance
it is a matter of choice,
it is not a thing to be waited for,
but something to be achieved.
William Jennings Bryan

If it dies, it's biology, if it blows up, it's chemistry,
if it doesn't work, it's physics.
John Wilkes (as quoted from graffiti on a bathroom wall)


Beth Beason-Abmayr, Ph.D.
I came to Rice in 1998 as a Postdoctoral Teaching Associate in the Department of Biochemistry & Cell Biology. I am now teaching faculty in the BCB department.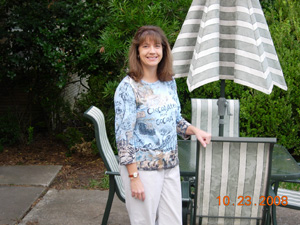 And, I am an associate at Brown College.
Course Web Pages
My teaching labs are located in the basement of Anderson Biology. Rice students affectionately named it....The Dungeon:

Through Me the Way into the Woeful City,
Through Me the Way to the Eternal Pain,
Through Me the Way Among the Lost People.
Justice Moved My Maker on High,
Divine Power Made Me and Supreme Wisdom and Primal Love;
Before Me Nothing was Created but Eternal Things and I Endure Eternally.
ABANDON EVERY HOPE, YE THAT ENTER.
-Dante's Inferno (Inscription on the Gate of Hell, Canto III; translated by John D. Sinclair, London, John Lane The Bodley Head, 1939)

Education
Auburn University: I received my B.S. in Microbiology (summa cum laude) in 1990.
WAR DAMN EAGLE and GO TIGERS!!


University of Alabama at Birmingham: I received my Ph.D. in Physiology & Biophysics in 1996.
Dissertation: "Transcriptional Regulation of the Rat Angiotensin II Type 1A Receptor"


Vanderbilt University: I was a Postdoctoral Research Fellow in The Research Training Program in Hypertension (NIH), Division of Cardiology, from 1996-1998; I worked with Joey V. Barnett, Ph.D. and studied the role of Transforming Growth Factor b Receptors in heart development.
Professional Activities
Selected Publications & Presentations
Caprette, David R., Sarah Armstrong, and K. Beth Beason. (2005) Modular Laboratory Courses: An alternative to a traditional laboratory program. Biochemistry and Molecular Biology Education 33(5): 351-355
Beason, K. Beth and Caprette, David. Integrating a Sciences and Engineering Laboratory Program, Experimental Biology 2005, San Diego, CA.
Brewster, Jay L., Beason, K. Beth, Eckdahl, Todd, and Evans, Irene M. (2004) The Microarray Revolution: Perspectives from Educators, Biochemistry and Molecular Biology Education 32(4): 217-227
Beason, K. Beth, Caprette, David, and Rudolph, Frederick B. Teaching communication skills in a laboratory course, Experimental Biology 2003, San Diego, CA.
Beason, K. Beth, Rudolph, Frederick B., and Caprette, David. Coordinating laboratory courses across a science and engineering curriculum, Experimental Biology 2003, San Diego, CA.
Lai, Yen-Tsun, K. Beth Beason, Gregory P. Brames, Jay S. Desgrosellier, Michelle A. Cleggett, Marlene V. Shaw, Christopher B. Brown, and Joey V. Barnett. (2000) Activin receptor-like kinase 2 can mediate atrioventricular cushion transformation. Dev. Biol. 222: 1-11
Beason, K. Beth, Cory G. Acuff, Mark E. Steinhelper, and Terry S. Elton. (1999) An A/T-rich cis-element is essential for rat angiotensin II type 1A receptor transcription in vascular smooth muscle cells. Biochimica et Biophysica Acta 1444: 25-34
Baogen, Su, Mickey M. Martin, K. Beth Beason, Patrick J. Miller, and Terry S. Elton. (1994) The genomic organization and functional analysis of the promoter for the human angiotensin II type 1 receptor. Biophys. Biochem. Res. Commun. 204(3): 1039-1046
Benos, Dale J., Sonia Cunningham, Randy R. Baker, K. Beth Beason, Young Oh, and Peter R. Smith. (1992) Molecular characteristics of amiloride-sensitive sodium channels. Rev. of Physiol. Biochem. & Pharm. 12: 31-113
Fun Stuff
---
Created by B. Beason (bbeason@rice.edu), Rice University, 2 April 2003/Updated 7 August 2012